Lionel Webb, Memorial Tribute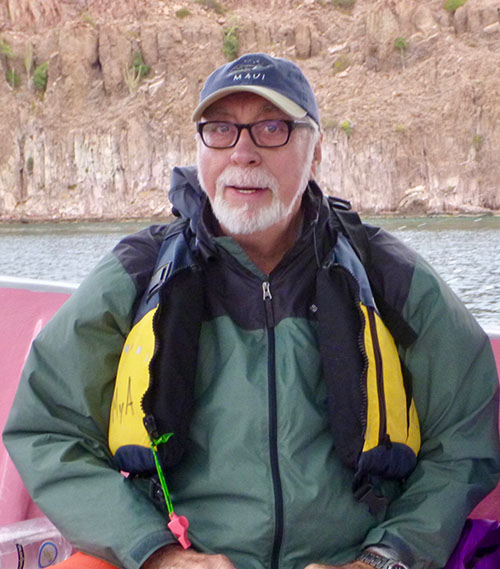 It is with great sadness that we report the passing of our friend and colleague Lionel Webb. Lionel died on July 30, a stunningly short time after being diagnosed with widely metastasized cancer. He had just turned 73, and was planning to completely retire at the end of 2020.
Lionel was a skilled and engaged therapist, using a wide range of treatment modalities he had mastered over many years. He was also a passionate and engaged human being, with a lot of people skills. He was involved in the workings of the massage therapy profession from the time of his registration in 1982. He served on the board of the professional association(then the Massage Therapists Association of BC), and on the board of the legislative body for our profession, the College of Massage Therapists of BC. He taught at West Coast College of Massage Therapy in the early 90s.
Aside from being a dedicated professional, Lionel was also a LOT of fun. His sense of humour and joie de vivre will live on for everyone who came in contact with him. Lionel took regular wilderness trips around BC with a group of friends every year. He also did a fair bit of international travel. His photographic skills are in evidence around the clinic.
Lionel is survived by his wife Patricia, daughter Missy, his siblings and nieces and nephews. He was very accepting of his passing, stating he had had a good life, with no regrets.
There is work being done on a website to commemorate Lionel's life. If you wish to see this, please contact us after the labour day weekend, when we will have more information on the progress of that website.
For patients who were involved in litigation, Pacific Massage Therapy Clinic has retained Lionel's clinical records. Any requests for records can be forwarded to the clinic.